Ballast
Insights
Read Ballast's best-practice case studies, real-time alerts and after-action reviews to keep you up to date with IT and security trends.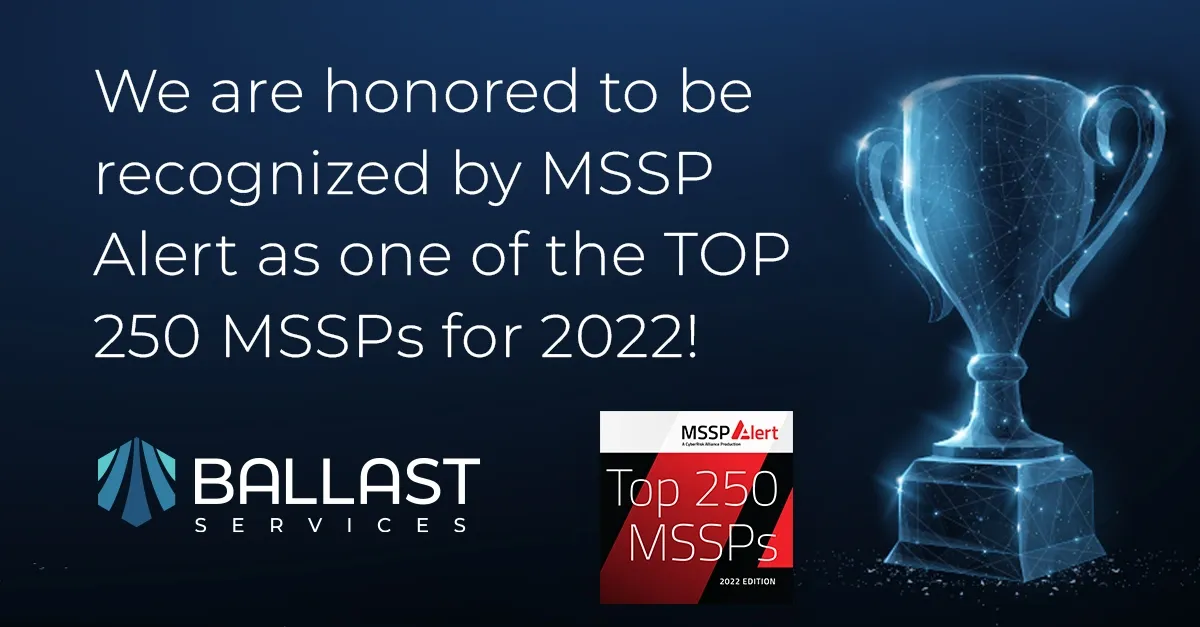 September 22, 2022
"Ballast Services is honored to be recognized by MSSP Alert as one of the TOP 250 MSSPs for 2022", said Keith Archibald, CEO of Ballast Services. "Our team is humbled to be included with such an elite group of cyber security companies. Our success is the result of the Ballast team's continued focus on solving the complexity of cyber security."
Let's Get
Started
We help keep your company, end users and data protected.
Connect with us to learn more about how we can help you modernize, optimize, stabilize and secure your technology investments.