Ballast Hosts Tampa Bay Technology Companies CEO meeting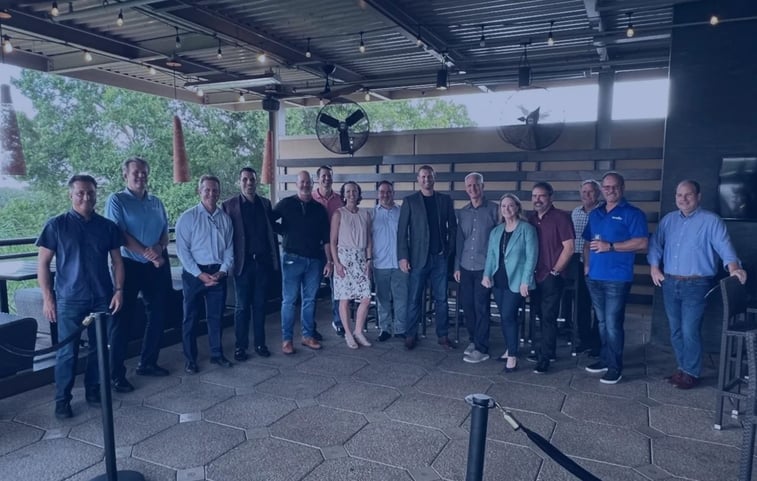 Julie Butterfield September 12, 2022
TAMPA, Fla. (PRWEB) September 12, 2022 — Tampa Bay Tech CEOs' August meeting, co-hosted by Dan Collins of 360 Advanced and Keith Archibald of Ballast Services, focused on the current market economy and how tech CEOs are responding.
Collins said the TBT CEO happy hour meeting was productive, as leaders exchanged ideas on business sustainability and growth strategies amid the current economic climate.
"While our conversation was steered by what's going on in the market right now, it paved the way for some really clever and innovative concepts," he said. "The Tampa Bay tech community is one of the hottest places to be, with capital, founders, companies, and talent flowing in from across the country. It's a very exciting time, and as a leadership group it's safe to say we're very optimistic about the future."
The quarterly meetings foster a collaborative environment where tech business leaders challenge and support one another to gain insights and strengthen connections. The primary goal is to learn about each other's experiences and support one another.
It's an excellent opportunity to talk with leaders of some of the best-performing companies in the market, Archibald said.
"We talked about what we're doing to weather the economic storm and keep our businesses thriving, and I can't tell you how valuable this shared knowledge is," he said. "Our discussions are always incredibly motivating, but the support we offer each other, and the guidance – priceless."
The next quarterly TBT CEO meeting is due to be held in November.
About Tampa Bay Tech
Tampa Bay Tech is a 501(c)6 non-profit technology council that has been engaging and uniting the local technology community for 20 years. With over 100 companies representing thousands of tech employees – as well as thousands of students within the area's colleges and universities – Tampa Bay Tech provides programming and initiatives to support all those in the technology space. Through their membership and partnerships, their mission is to build a radically connected, flourishing tech hub where opportunity is abundant for all. Join the TBTech community at tampabay.tech. Also, visit tampatechceos.com.
Modernize, Optimize, Stabilize, and Secure your organization today. Contact us at 813-568-9011, visit our website at https://ballastservices.com, or click on Get In Touch to speak with us today.