Ballast
Insights
Read Ballast's best-practice case studies, real-time alerts and after-action reviews to keep you up to date with IT and security trends.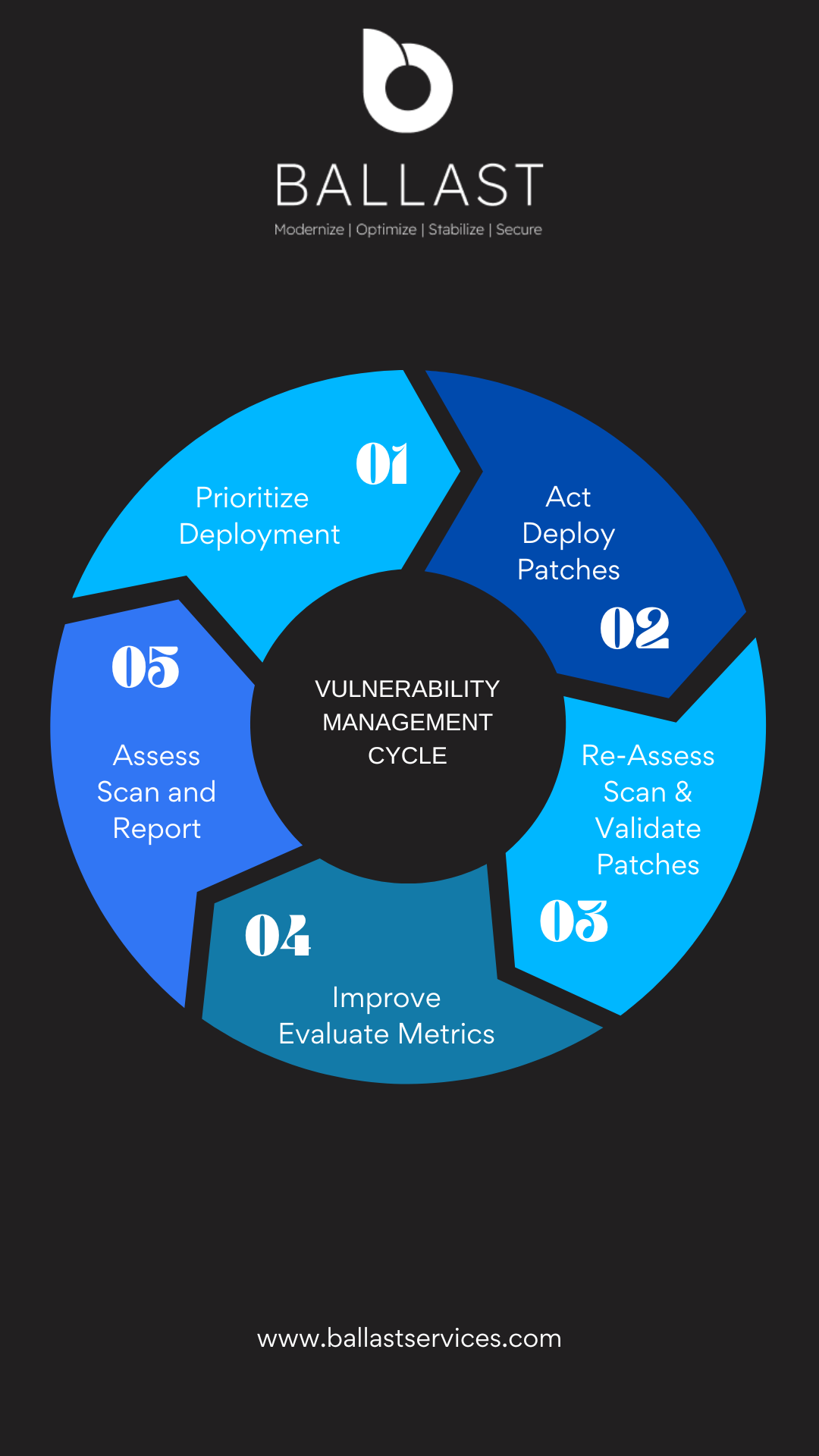 January 25, 2023
Your organization depends on your information technology stack to operate your business and store sensitive information. As a result, the risk of cyber-attacks such as ransomware and data breaches potentially crippling your business has increased significantly. One of the most effective ways to mitigate these risks is through the implementation of a comprehensive patch management strategy.
Let's Get
Started
We help keep your company, end users and data protected.
Connect with us to learn more about how we can help you modernize, optimize, stabilize and secure your technology investments.